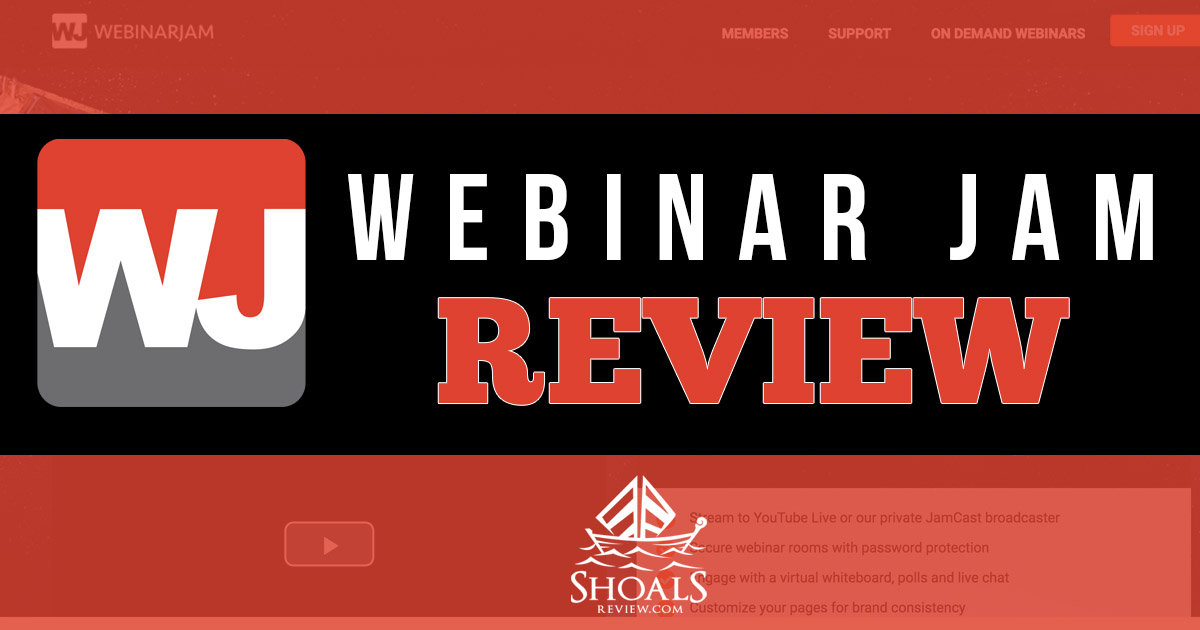 Looking to add Webinar marketing to your arsenal?
And wondering if WebinarJam has got what it takes?
At ShoalsReview, we'll dive into WebinarJam and show you exactly what you'll get before you invest.
Looking for the special trial pricing?
Click here to get started and use the software for 60 Days.
Our Full WebinarJam Review and Demo
WebinarJam Review + Trial Pricing
WebinarJam Review and demo plus special trial pricing.
WebinarJam And Everwebinar Bundle
WebinarJam is geared for those utilizing Webinars "live".
As you can imagine, there's little scale-ability when you're always needing to go live.
What if we could take our profitable "live" webinars and create automated, evergreen webinars that run 24/7 giving you the ability to run hundreds of webinars every day at all different times of the day?
That's where WebinarJam's sister product comes in called Everwebinar.
If you'd like to get access to both of these products and test drive for the next 60 days, then simply click here for the bundle trial offer.
WebinarJam Review
We tested the WebinarJam software from top to bottom and gets a thumbs up.
PROS
Great pricing
Amazing Support
Trial Offer allows you to test drive the software
Easy to Use
CONS
Selecting Audio sources was a bit cumbersome
It's not really a con but you need good wifi capability