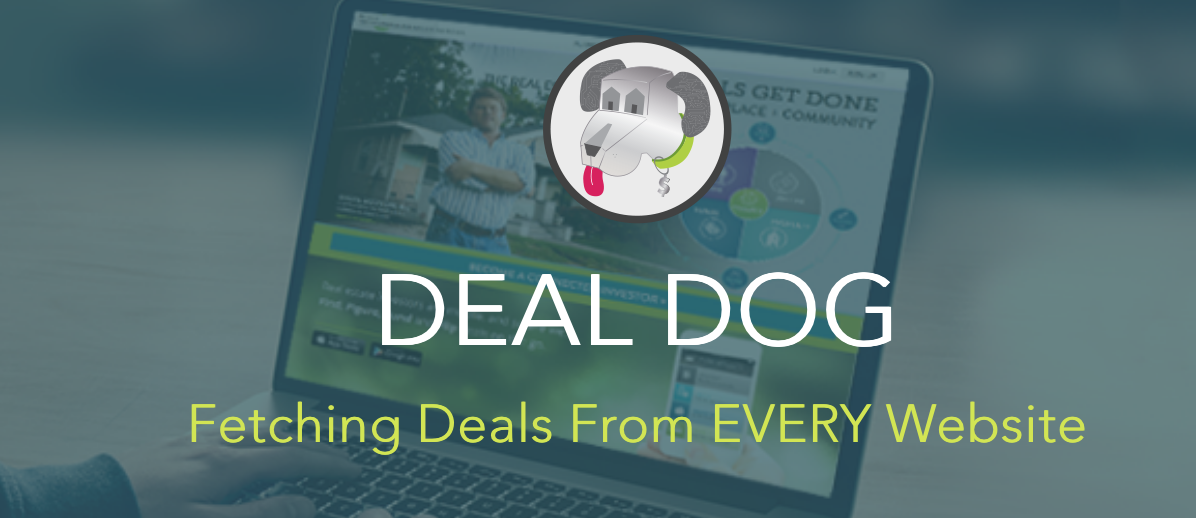 Wondering if the Deal Dog App from Connected Investors is all it's cracked up to be?
Here at ShoalsReview.com took a look and will show you how we rate this new app for Real Estate Investors looking to get deals online
Deal Dog Review
Deal Dog Review from Connected Investors on how it gets deals
Deal Dog Review
Does this software app work? We took a look at 3 primary areas - support, ease of use, and the deliverability.
In a nutshell, here's what this app does…
This software will automatically look for properties on the internet
Then it will alert you letting you know when deals have met your criteria
And ultimately allows you to contact homeowners
Making it so you can find deals without leaving your home.
Ultimately, it's a time saving, deal finding tool that makes it easier for real estate investors to find potential properties to get under contract and it works in the background while you're able to focus on more important aspects of your business.
You can find more videos from Connected Investors that will show you how to start and grow your real estate investment business.
Motivated Sellers – The Key to Real Estate Investing
When you're listening to any real estate guru or investor speak, they'll tell you the keys to investing in real estate boils down to getting the deal in the first place.
That means turning up your marketing and focus to finding and attracting motivated sellers.
The reason is simple –
Typically these sellers are the ones more inclined to make a deal because there's a pressing situation at hand.
Either the home itself is in need of repairs or there could be a situation behind closed doors that's forcing them to play ball.
Regardless, that's where your focus should be.
That's why we endorsed Connected Investors with our reviews, because it allows you to take aspects of the business and put it on autopilot working for you 24/7.
Their Deal Dog app is just one part of their suite of tools and you can find more including demos, reviews and signup details here.