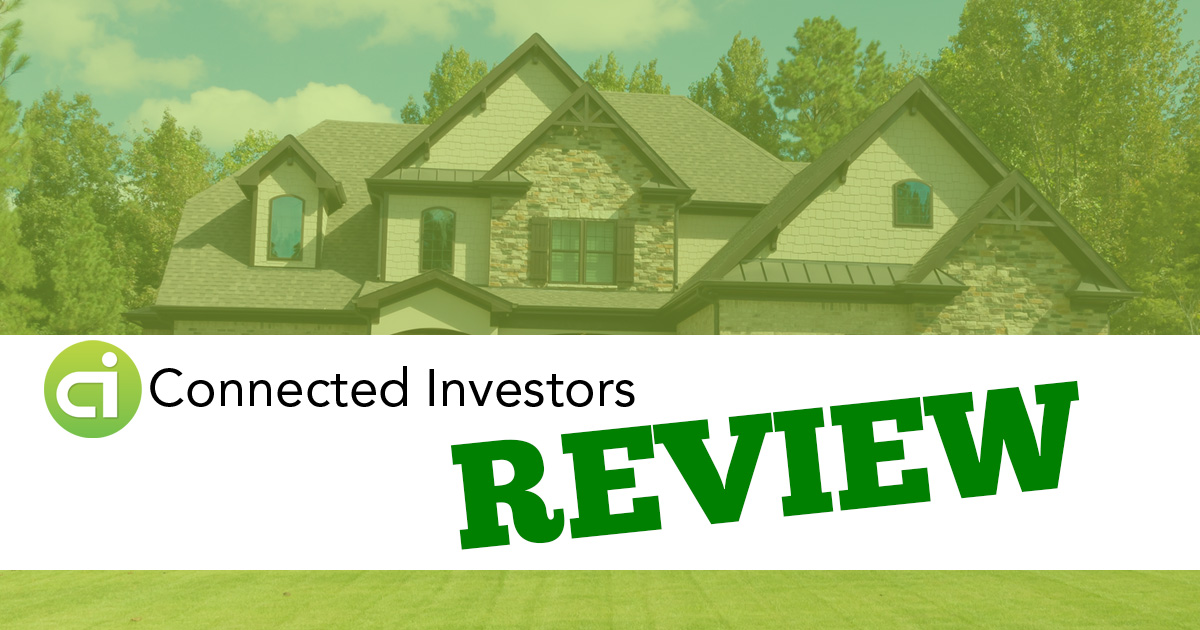 If you're reading this, then you're obviously looking for a way to capitalize on your real estate investment business and looking for the edge.
And after our Pinpoint Profits Review we recently posted, we had many people writing in with questions about the Connected Investors website.
That's why I've decided to do a full Connected Investors review.
What is Connected Investors?
To begin with, this started as a social website to connect investors in an effort to link up buyers and sellers.
However, it's grown into a much bigger platform over the years as you'll see with our review.
Real Estate Investing Groups – Where the Money Is At…
One of the best ways to begin making money from real estate is from flipping properties.
Think of it like a doorway to quickly turning a profit from Real Estate
And I don't mean like the HGTV or house flipping shows you see on tv.
It has nothing to do with fixing up a house.
What I'm referring to is being a deal maker making an arbitrage play, where you simply put a buyer and seller together and walk away with the difference.
In other words, you'll negotiate the price for a house.
Then find a buyer immediately.
That's where the Connected Investors Groups comes in.
When you become a member, you're able to browse local real estate investment clubs all over the country with other like minded investors so you can connect, network and grow with.
Build Your Buyers First
Which brings me to the important point…
If you're just beginning in the real estate marketing.
You should build your list of buyers first and foremost.
Then go out to find what your buyers are looking for.
Isn't this a better method than getting a property under contract, then hoping you sell it?
That's where REIA groups can help and more importantly the online groups on Connected Investors allow you to join these groups without leaving the house.
And connected with members all over the country looking for buyers, sellers, and funding solutions.
Which brings me to the other portions of Connected Investors.
Full List of Off Market Investment Properties
Once you have your buyers list looking to you to be the source for their deals.
It's time to get some deals under contract.
There's 2 signs we recommend looking for
Situations: these include divorce, foreclosure, or even death.
Problem properties: these are houses that are in need of repair and some TLC.
Every deal should be able to be categorized in one of these 2 areas.
Which is what makes the Investment Property section for Connected Investors lucrative.
You're able to login and search in your own local market and have access to deals that you can contact the owners and make offers on without leaving the house.
Plus, when you kick in the Deal Dog software, you're able to scour the internet for deals on popular websites like Backpage and Craigslist working for you 24/7.
But as they say in infomercial land – Wait that's not all…
Because we've not even covered the funding process.
What is Connected Investors Funding?
So, we've discussed following so far.
Finding Buyers
Finding Sellers
Connected with Like Minded People with Groups.
Now, what about the funding of your deals?
Because, we know that with some deals, cash is the only way you can get those deals done.
That's why they created the Connected Investors Exchange – to help you fund your real estate investment deals.
So here's how it works…
First you submit the details of how much you'd need along with some other questions.
The process only takes 2 minutes.
Then you start hearing back from potential lenders for your real estate investment deal.
You then choose which best suits your situation.
The cool part is they can get people approved without the typical guidelines and credit requirements that you see among traditional lenders.
Is Connected Investors Legit?

Yes!
And we highly recommend if you're serious about starting or growing your real estate investing business.
Think of it like this.
You're getting everything you need under 1 roof.
Marketing resources
Educational trainings
Groups
Buyers
Investment Property Deals
And Funding
You could try to piece all of these processes with different systems, however it just doesn't make sense.
Do we Recommend?
Connected Investors Review
I highly recommend you check out Connected Investors because it will help you in all aspects of your real estate investing business allowing you to focus on more important task.
Go here to get started with Connected Investor's New Pinpoint Software