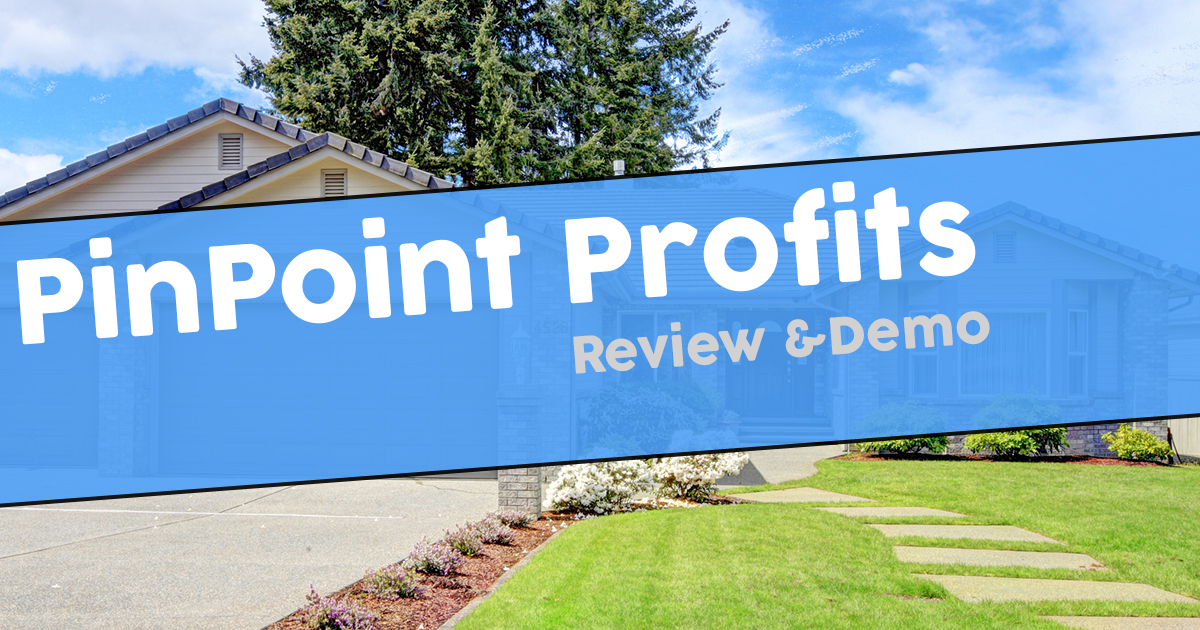 The last couple of weeks, we've included reviews for Connected Investors and today I'm happy to show you the brand new software that the team has come up with called Pinpoint Profits.
Take a look at the demo from Connected Investors, CEO Ross Hamilton
Pinpoint Profits
Pinpoint Profits review and demo
This video just gives one glimpse of what can be done.
The data provided makes this one of the best real estate investor software tools on the market allowing you to directly access motivated sellers which is critical to the success of real estate investor.
This gives you the data to find, locate, and connect all from a computer from your home.
The process looks something like this…
First, the investor either has systems in place to bring deals or they're actively looking for deals in the marketplace.
If the investor spots one of these abandoned, vacant house, they work like hell to find the owner.
Why?
Because typically the owner is ready to make a move and get out of the deal.
They're throwing money away with repairs, taxes, and worrying about vandalism.
Plus, there's no longer the emotional connect that you get from a deal with a family that's lived in the home
It's a huge difference.
So, it makes sense to either target a home that's vacant or target owners that need a solution.
Solutions to real problems like…
Foreclosure
Death
Behind on Taxes
Loss of Job
Inheriting an unwanted house
That's where this new program is the game changer.
They've compiled all the data you need to take your marketing to the next level with a system for being able to track, find and locate sellers without even leaving home.
Once we saw this tweet from Connected Investors, we reached out to get early access.
PinPoint Profits Revolutionizes How to Find Investment Properties https://t.co/uApT7kL1Wi

— Connected Investors (@cinvestors) March 9, 2018

And we saw something that's truly remarkable and definitely a game changer in the marketplace.
Watch the video, then head here to see the full demo and all the extra bells and whistles.
Click Here To See Pinpoint in Action
Pinpoint Profits
I've never seen another tool or software that pulls that data the way Pinpoint profits does. Makes real estate investing much easier.